Now we will take a darker turn into the X-Men canon, as we look into the shady files of the maniacal Stryker Junior...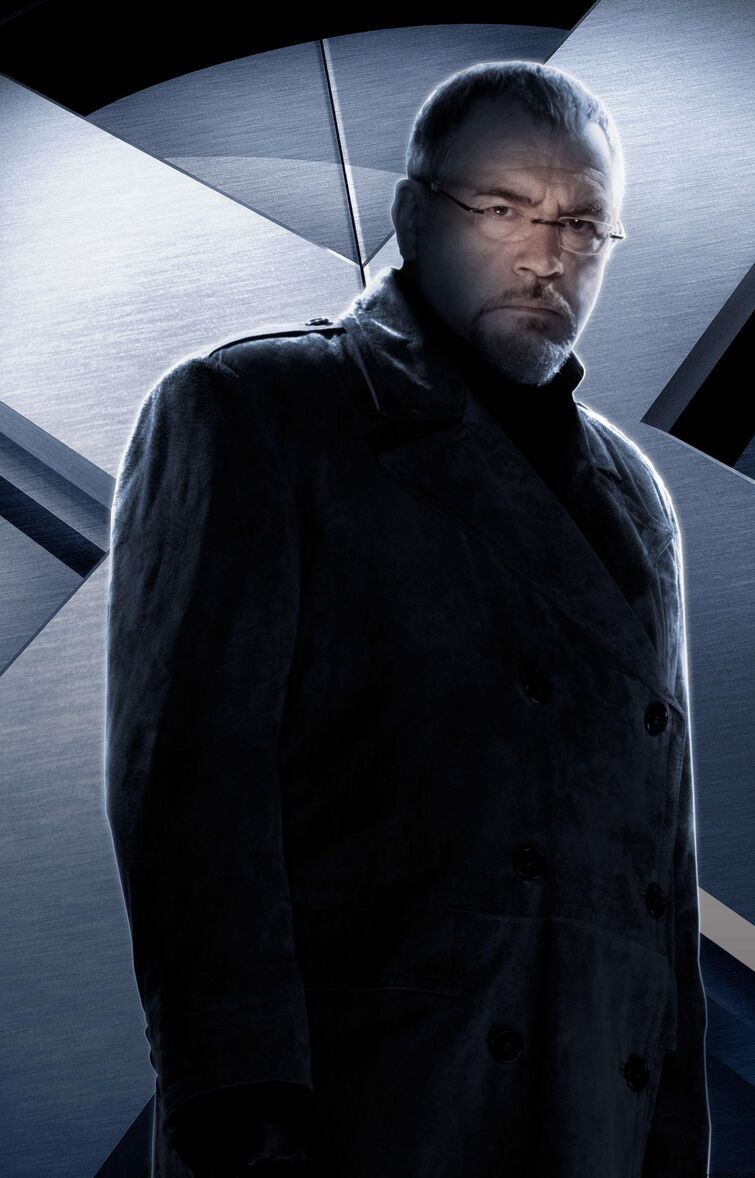 • In Stryker's debut in X2: X-Men United (2003), Stryker interrogates Magneto for information about Cerebro. Erik claims that he helped Charles build the device, when in X-Men: First Class (2011) we saw that it was Beast who built Cerebro. I postulate that Erik helped build a newer model of Cerebro in his partnership during the 1980s, as seen in the X-Men: The Last Stand (2006) flashback.
• There have been 2 versions of an White Queen have appeared over the years (actually, just 2 years apart). Firstly, Emma Silverfox appeared in X-Men Origins: Wolverine (2009) in 1979. Then another, oddly older version - the true Emma Frost - appeared in 1962 in X-Men: First Class (2011). Seeing as Emma Frost's body was used for experimentation by Trask industries (former employer of Stryker) and Trask's file was in Stryker's computer, I believe that he was experimenting with mutates, giving Silverfox the powers of Frost. He would then later employ his newfound skills tenfold with Deadpool. Stay tuned for an upcoming Continuity notes on Deadpool for my theory explaining his various timeline inconsistencies.
• Speaking of Trask, I would like to clarify that the Trask in X-Men: The Last Stand (2006) was named by surname, but cannot be Bolivar, owing to him being killed in 1973. Maybe they are related by extended family. Who knows?
• It seems that the film-makers took a deleted scene in their head-canon, as Wolverine was being held by the real Stryker in X-Men: Apocalypse (2016). In an alternate version, you do not see his eyes turn yellow, hinting that it is the real William Stryker. Alternatively, a series of events that was akin to Logan's Admantium transformation in the original timeline took place, with him joining willingly. We also know that the standoff between Logan and Deadpool took place on Three-Mile island in the revised timeline. However, in the deleted scene, we also hear Stryker label Logan as "X", hinting that this was the start of the Weapon X program in the deleted version. Whichever way you take it, I have an explanation. In truth, I would like to stick to the theatrical versions.
• In terms of William Stryker's ageing, I have an opinion: Huston is irrelevant. He is nearly the same age as Brian Cox, but 26 to 3O years earlier! Whereas Helman was much younger and basically replaced Huston. Consider this: Huston appeared in 1973 and 1979, whereas Helman was in 1973 and 1983. Maybe Helman could have been aged a bit more 10 years on, but certainly not to Huston's extent. X-Men: Days of Future Past (2014) even acknowledge Helman's transformation into Cox.
• Stryker was able to see through Mystique's disguise. How? It simply seems to have been a behavioural analysis.
• Stryker's hate of mutants becomes a lot higher in the 2000s, considering he had teams of them in the 1970s. It seems to me that these were a means to an end for him, but his list for blood became much more when he learned he could use his son's and Xavier's powers to eradicate mutants.
• Stryker's medals are a bit inconsistent. In the launch of the Sentinels in 1973, Stryker wore medals for the Vietnam War only, whereas in 1979 in the original timeline, he also wore medals for the earlier Korean War. I think he was just because he was displaying medals for the most recent war just after the Paris Peace Accords. However another medal that vexes me in X-Men: Days of Future Past (2014) was a Silver Star with a Valor Clasp. This is not a real-life combination. Simple production mistake.
Join me next time for the frankly terrifying Jean Grey's entry!