"This is just the prototype."


This article is a stub.

You can help the X-Men Movies Wiki by expanding it.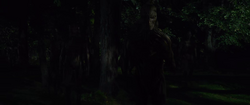 The D'Bari were a race of extraterrestrials that originated from an unnamed planet that was destroyed by the Phoenix Force.
Revised TimelineEdit
Destruction of the D'Bari planetEdit
At an undetermined point in time, the home planet of the D'Bari Empire was obliterated by the Phoenix Force.
Arrival on EarthEdit
PhysiologyEdit
Notable D'BariEdit
A linguist was hired to create the D'Bari language spoken in X-Men: Dark Phoenix.[1]
This is the first time aliens appear in this universe. Though Shatterstar claims to be an extraterrestrial from Mojoworld in Deadpool 2, which was released a year before.
Concept ArtEdit
ReferencesEdit
Further ReadingEdit